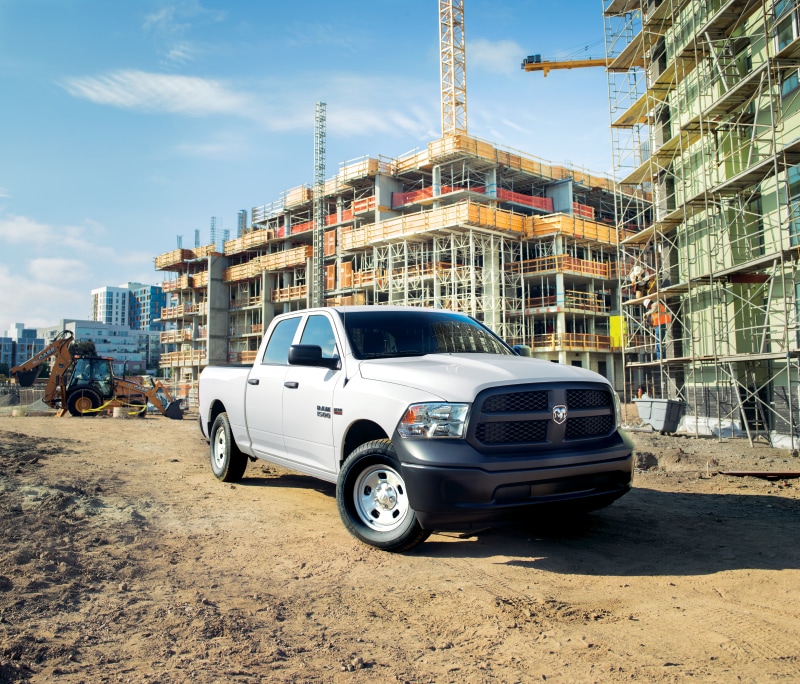 ​
When you need a vehicle that won't balk at your toughest jobs, you can count on a Ram truck to take on your most intense work head-on. Here at Burns Auto Group, you'll find not only stellar Ram truck models for sale in Fairless Hills, but also Ram trucks that are lifted to give you the extra edge you need to tackle your heavy lifting, clear obstacles, and traverse rough terrain. Looking for the perfect lifted Ram truck near Levittown, PA? Visit us to get a closer look at what we have in stock!
Available Lifted Ram Trucks
We offer a wide selection of lifted Ram trucks to choose from ranging from light-duty trucks that are well-suited for hard work and everyday driving as well as a variety of heavy-duty workhorses that are geared towards helping you conquer jobsites. Equipped with lift kits, these trucks have the muscle you need and the ground-clearing capability you want to get through your work.
Here are a few of our most popular models:
Ram 1500
If you're looking for a truck that offers extra brawn while maintaining a size that is easy to maneuver around town near Langhorne, PA, the light-duty Ram 1500 is sure to impress. Tough, rugged, and available in a variety of configurations ranging from basic work truck to luxurious daily driver, you can find a lifted Ram 1500 near Trenton, NJ to suit your specific needs and provide you with phenomenal towing and hauling power.
Ram 2500 and Ram 3500
When a light-duty truck simply won't cut it, you can find Herculean strength in the heavy-duty trucks like the Ram 2500 and Ram 3500, available for sale near Ewing Township, NJ. These trucks offer the power you need to haul heavy equipment and tow big toys like boats. Lifted, they can offer the extra brawn you need while easily clearing obstacles and giving you a higher ride height from which to see what's happening around you.
Explore our lifted Ram trucks and more when you visit us in Fairless Hills today!