Keep Up with Oil Changes at Burns Auto Group and Keep Your Engine Running Smoothly
Regular oil changes are an essential element of your vehicle's routine maintenance. Luckily, our service team here at Burns Auto Group is well-equipped to get your car in and out for an oil change fast so that you can get back out on the road and back to your day. Our service technicians have plenty of experience with helping Levittown, PA area drivers with all their oil change needs, so you can depend on us for quick, reliable service every time.
Why Are Oil Changes So Important?
Oil changes are among the most common routine maintenance items. While they're relatively basic compared to other types of service, they're also among the most essential. Providing your engine with plenty of fresh oil is a crucial part of maintaining the longevity and peak performance of your engine, so it's imperative to stay on top of your car's routine service schedule in the Fairless Hills and Langhorne, PA areas.
Why Your Vehicle Needs Regular Oil Changes
Keeps your engine cool: Your engine is made up of fast-moving parts that need fresh, clean oil to help them stay lubricated and cool.
Keeps your engine clean: Oil breaks down and gets dirty over time, which can damage your engine and hamper its performance. Regular oil changes help your engine stay as clean and efficient as possible.
Improves your car's performance: When your engine underperforms due to dirty or insufficient oil, the rest of your car has to work harder, which can cause damage and dampen performance. Staying on top of oil changes not only helps your engine, but the rest of your car as well!
Schedule an Oil Change Today
Is your vehicle due for an oil change? The pros at our service center are ready to take care of all your oil change needs! From performing quick oil changes to matching you with the perfect custom lifted, diesel, or work truck near Trenton, NJ, our team is prepared to help you with all your automotive goals. Connect with us today at our dealership near Ewing Township, NJ to get started!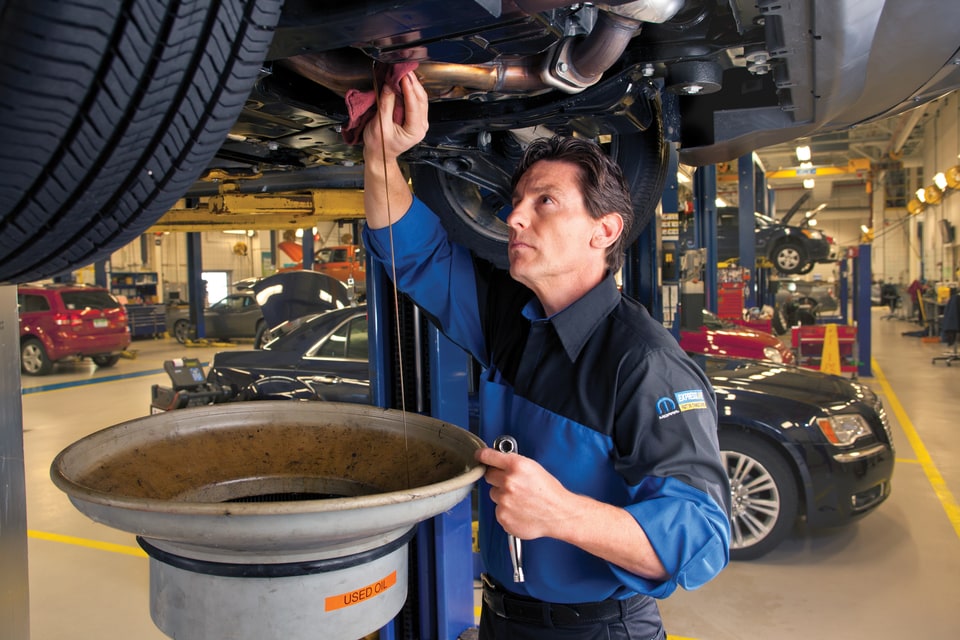 Schedule an Oil Change Now